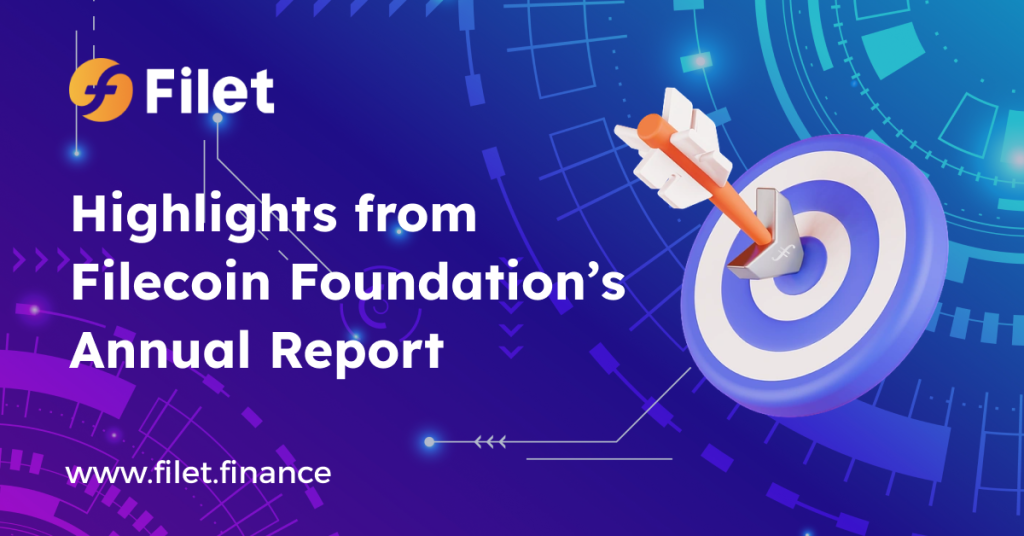 Filecon foundation just released the annual report to all community members. Filecoin Foundation facilitates governance of the Filecoin network, funds research and development projects for decentralized web technologies, and supports the growth of the Filecoin ecosystem and community.
Despite several challenges facing in blockchain industry in 2022, the Foundation remains focused on supporting the Filecoin ecosystem and advocating for decentralized storage technology around the world.
---
Let's take a look at some highlights in their annual report (partially):
1. Data information
Nearly 211 PiBs of data were stored on the Filecoin network through active deals at the end of Q3, 2022. This growth trend has continued since Q4, 2021.
2. Engage with more developers via grants.
Filecoin foundation has approved more than 150 grants to encourage developers to build with Filecoin to help solve problems for stakkholders, storage providers and more.
3. Engage and help storage providers.
Nearly 4,000 storage providers contribute data capacity to the Filecoin network.
4. Expanding more storage use cases.
The Foundation works with storage clients including organizations, governments to make data more reliable and cost-effective, such as UC Berkeley, Starling lab and so on.
5. Growing ecosystems in a community-driven manner
The Foundation is willing to encourage the Filecoin ecosystem to run in a transparent and community-drivern manner, with the help of Filecoin Governance and Filecoin Plus, the storage providers, the stakeholders and users can engage with Filecoin system more smoothly.
6. Building community
In last year, Filecoin foundation has held several big summits, including Filecoin Austin, Filecoin Lisbon, and so on. Except of these activities, with the help of Orbit project, users from all over the world can participate in Filecoin activities and learn more about decentralized storage technologies and what it can benefit for people.
---
What can we expect from Filecoin in 2023?
1.FVM
In Spring 2023, Filecoin Virtual Machine will be released on Filecoin network and developers will be able to truly build with Filecoin chain.
2. Retrieval market
The retrieval market refers to the process of negotiating deals for a provider to serve stored data to a client. It should be highlighted that the negotiation process for the retrieval happens primarily off-chain.
3. Data and enterprise onboarding
Partnerships like the Decentralized Storage Alliance will bring together top-tier leaders across Web2 and Web3 to collaborate and explore the unrealized potential of decentralized storage technology.
---
Filecoin foundataion can be expected that the focus will continue to be on building and expanding the Filecoin ecosystem, improving the user experience and accessibility of the platform, and attracting more developers to build on the network.
In terms of the future of Filecoin, it is difficult to predict with certainty as it will depend on many factors, including the success of the Filecoin network, the adoption and growth of the decentralized storage market, and the overall state of the blockchain industries. However, with its necessary decentralized storage technology in Web3, Filecoin has the potential to play a significant role in the future.
About Filet Finance
Filet is a Filecoin mining power tokenization protocol that deployed on BSC and HECO network. It tokenizes Filecoin mining power and introduces it into the DeFi ecosystem to provide FIL holders with high-growth FIL staking services. The mining power and assets are completely open and transparent.
Filet is backed by one of the largest storage providers in North America. The project is open source and audited by Certik. It is safe and secure to stake in Filet. As for now, Filet is one of the Filecoin ecosystem projects.
Webiste: www.filet.finance
Telegram: https://t.me/filet_finance
Twitter: https://twitter.com/Filet_finance
Medium: https://filet.medium.com/
Email: contact@filet.finance