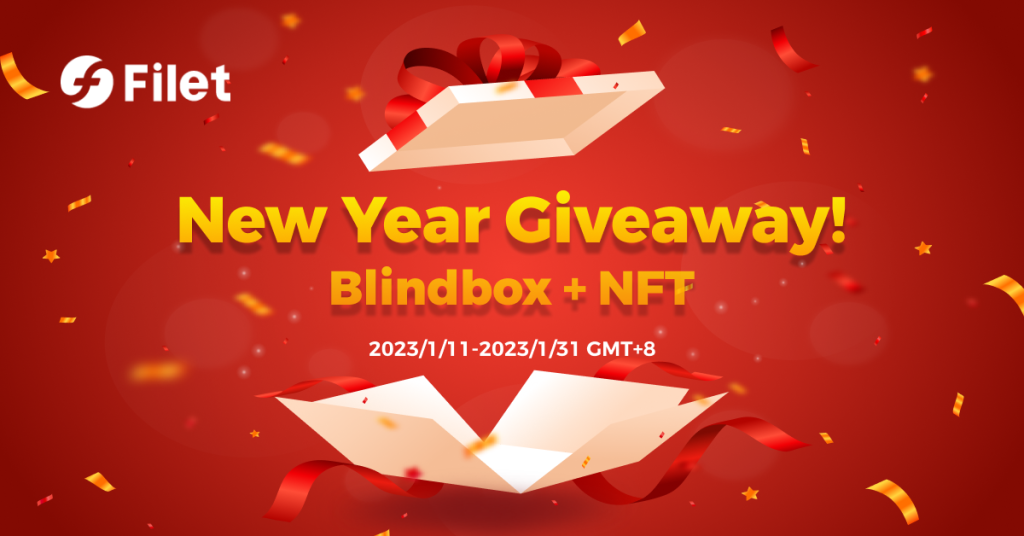 Since its launch in May 2021, Filet Finance has been running stably for nearly two years. The cumulative staking amount exceeds 440,000 FIL, and the current staking amount exceeds 340,000 FIL, bringing Filecoin stakers nearly 70,000 FIL in return. Over the past year, Filet has grown rapidly relying on the Filecoin holders, we appreciate so much for your support and trust!
In 2022, Filet became one of Filecoin's official ecosystem projects, maintained close contact with Filecoin officials and Filecoin Foundation, and deeply participated in the Filecoin ecosystem. In 2023, Filet will support FVM right away when it is live. At the same time, we will also do more product updates to provide more rights and interests for all Filecoin stakers!
Filet is committed to becoming the leading staking platform in the Filecoin ecosystem and making more contributions to the prosperity and long-term development of the Filecoin ecosystem. As always, we will provide FIL holders with a safe and stable staking environment and extremely competitive staking rewards. Meanwhile, we will also support miners with high credit to scale up the business.
As the leading platform in Web3 decentralized storage, Filecoin is bound to achieve further development in the future. We sincerely invite all Filecoin holders with the same judgment to join Filet and gain more in near future!
---
At the very beginning of 2023, we are distributing giveaways!
⏰Period: January 11 – January 31, 2023, GMT+8
❤❤❤#1 Surprise: 10% Super Coupon to Boost Your Daily Earnings
All addresses visiting www.filet.finance will receive a 10% coupon from us. This coupon can increase your daily earnings by 10%! Hooray!
Applicable networks: Filecoin, BSC, HECO, Mixin
❤❤❤#2 Surprise: Get the Qualification to Receive Filet NFT Airdrop
Addresses staking during the event will have the opportunity to obtain Filet exclusive NFT. The limit is 100 NFTs. The more FIL you stake, the more chance you will get a high rarity NFT. NFT is expected to be launched in the second quarter of 2023, at which time NFT will be sent to your address.
?Please note that with this NFT, Filecoin stakers can enjoy exclusive rights!
Part of the rights information is as follows, and more rights are to be announced:
1. Holding NFT can participate in the governance of Filet.
2. Qualified to participate in the Filet prize pool draw and share dividends.
3. Stakers who hold NFT will be qualified to have the internal test of new products and preferential gain of promotional products.
4. Holding NFT, stakers can get extra earnings from Filet.
5. If Filet issues Token in the future, NFT holders will be given priority for public offering.
---
2023 is the best time to join Filecoin staking. Stake FIL to gain more FIL token. Join us!
About Filet
---
Filet is a Filecoin mining power tokenization protocol that deployed on BSC and HECO network. It tokenizes Filecoin mining power and introduces it into the DeFi ecosystem to provide FIL holders with high-growth FIL staking services. The mining power and assets are completely open and transparent.
Filet is backed by one of the largest storage providers in North America. The project is open source and audited by Certik. It is safe and secure to stake in Filet. As for now, Filet is one of the Filecoin ecosystem projects.
Webiste: www.filet.finance
Telegram: https://t.me/filet_finance
Twitter: https://twitter.com/Filet_finance
Medium: https://filet.medium.com/
Email: contact@filet.finance