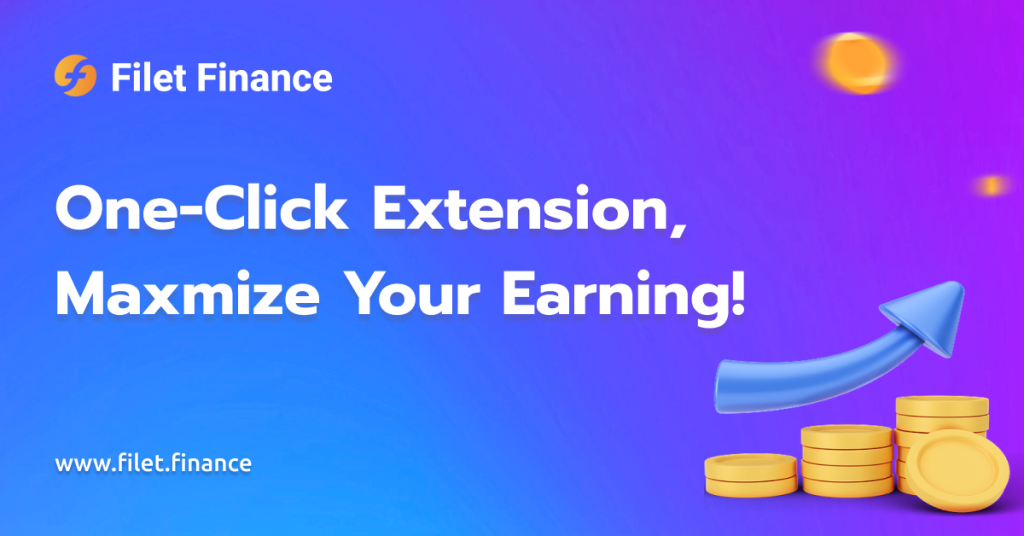 Filet is a decentralized Filecoin staking platform that supports multiple chains and offers various staking products with different periods. Filecoin holders can participate in staking through networks such as BSC, FVM, and Filecoin native to earn profits. As a leading staking platform operating safely and stably for over two years, Filet continuously explores and unlocks new features, aiming to provide users with top-quality, professional services.
Filet has introduced a one-click extension feature, which allows Filecoin holders to maximize earnings and achieve satisfactory returns. The feature is now available for the 90-day, 180-day, and 360-day staking products.
---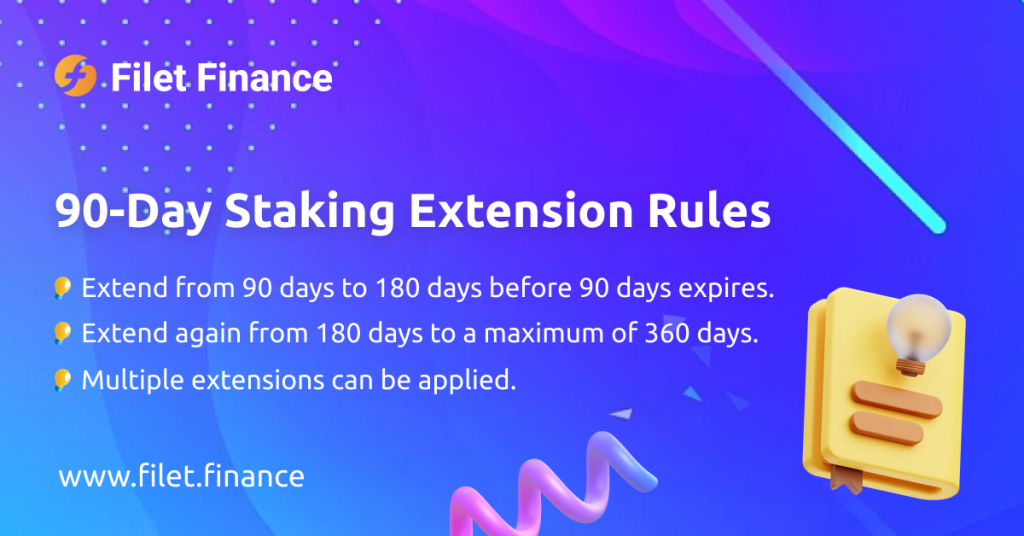 90-Day Staking Product Extension Rules
Filecoin holders can directly extend the 90-day product to 180 days before its expiration with just one click. Subsequently, you can choose to extend further for 30, 60, or 90 days, or any multiple of 30 days, with various cycles available. The extension can be up to 360 days in total.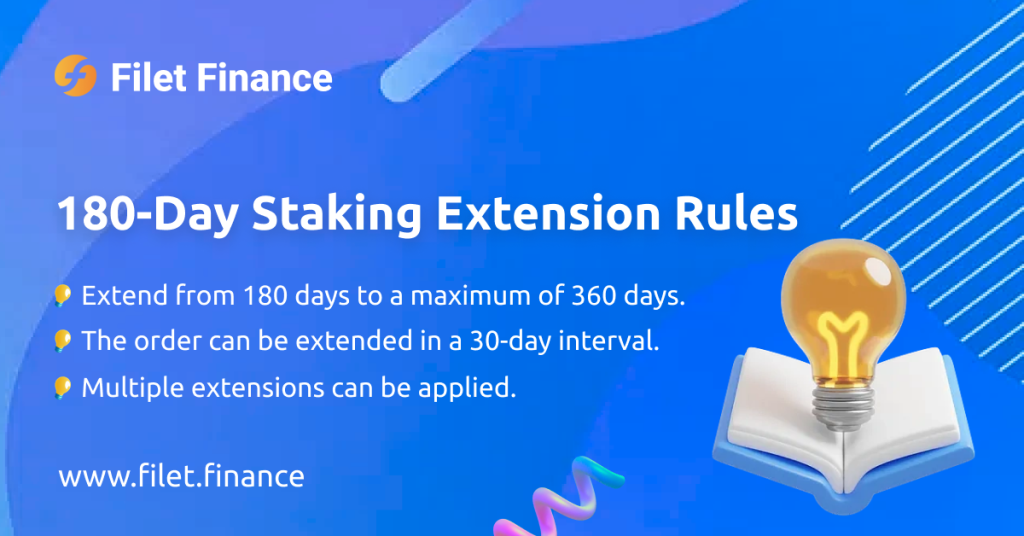 180-Day Staking Product Extension Rules
When the one-click extension button is available, users can extend the 180-day product by 30, 60, or 90 days, or any multiple of 30 days, with various cycles to choose from. Similar to the 90-day product, the extension can be up to 360 days.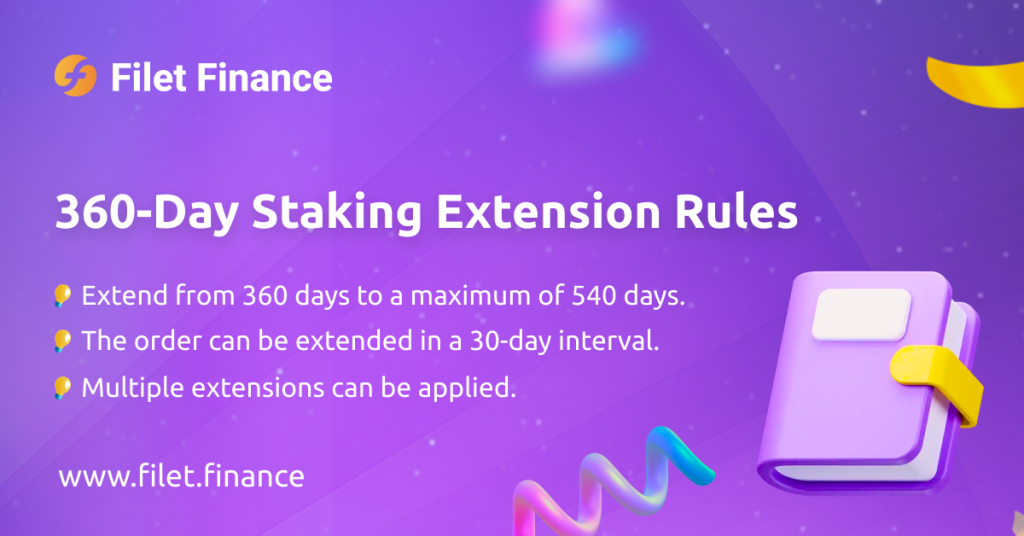 360-Day Staking Product Extension Rules
The 360-day product can be extended up to 540 days. Users can choose to extend it by 30, 60, or 90 days, or any multiple of 30 days. Various cycles will be displayed on the page, allowing users to select according to the preferences.
---
By simply clicking the "Extention" button, Filecoin holders can unlock more profits! Once the extension period ends, earnings can be withdrawn immediately. Filet's new one-click extension feature offers a convenient and flexible staking experience for Filecoin holders, aiming to maximize profits while ensuring a secure, user-friendly platform environment.
Filet is committed to continuously improving and developing its services, striving to provide outstanding services while catering to user needs. With a focus on building the Filecoin ecosystem, Filet aims to offer stable, secure, and high-returning services to all Filecoin holders. Let's make Filecoin ecosystem stronger!
About Filet Finance
Filet is a Filecoin mining power tokenization protocol that deployed on Filecoin (FVM) and BSC networks. It tokenizes Filecoin mining power and introduces it into the DeFi ecosystem to provide FIL holders with high-growth FIL staking services. The mining power and assets are completely open and transparent.
Filet is backed by one of the largest storage providers in North America. The project is open source and audited by Certik. Filet is also one of the Filecoin ecosystem projects.
Webiste: www.filet.finance
Telegram: t.me/filet_finance
Twitter: @Filet_finance
Medium: https://filet.medium.com/
Email: contact@filet.finance