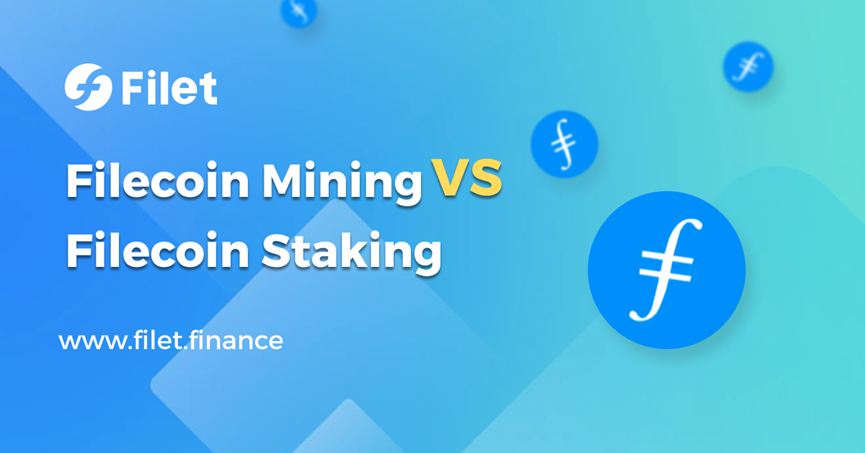 When it comes to investing in cryptocurrencies, one of the biggest decisions you'll have to make is whether or not to mine or stake them. Mining involves using your own computer power to verify and add new transactions to the blockchain, while staking means earning tokens by holding tokens without any additional cost. There are pros and cons of each option, but which one should you choose? Let's take a look at mining vs. staking find out.
Filecoin Mining
Pledge is an important cornerstone of Filecoin's reward and punishment mechanism. When miners perform storage work, they must lock a certain amount of FIL as collateral. Pledge is like an insurance system. In Filecoin, data is stored by miners, the departure of any miner will cause loss of user data.
Under the constraints of the pledge mechanism, Filecoin mining is more complicated than other types of mining, and has higher requirements for technology, equipment, and other conditions. To ensure the stability of storage, the server must work 24 hours a day, which requires continuous power supply, comprehensive operation and maintenance, and so on. For individual miners, it's difficult to achieve the standard.
Besides, the current market conditions for Filecoin are not favorable for miners. The price of FIL is low and there is an oversupply of storage space. This means that due to the high cost of deploying mining machines, it will cost more to mine than the value of the FIL you get in return.
Filecoin Staking
| | | |
| --- | --- | --- |
| Platform | Staking Period | APY |
| Filet | 360days | 29.7% |
| Filet | 180days | 22.5% |
| Bitrue | Flexible | 5% |
| Youholder | Flexible | 3.04% |
| AAX | Flexible | 2.5% |
| Huobi | Flexible | 0.72% |
While staking can serve as a good earning way for FIL holders to store and dump when the price rises up. Also, earning interest on FIL through staking is different from lending on platforms for you are essentially just holding onto it and not taking any risks with your investment. Staking provides a safe and reliable income source that can help you grow your wealth over time. High rewards from staking can further offset the risks associated with holding crypto and serve as passive income when your salary is low or unstable.
So staking is much better than mining under this condition. If you are FIL holders who have problem in deploying mining machines but still hopes to make earnings through FIL, a staking platform like Filet is an ideal choice to address these concerns. Filet not only provides tokenized mining power and transparent mining pools, but also sets a low entry barrier and gives high returns to stakers.
Contact Filet
Webiste: www.filet.finance
Telegram: https://t.me/filet_finance
Twitter: https://twitter.com/Filet_finance
Blog: https://www.filet.finance/blog_en/
Medium: https://filet.medium.com/
Email: contact@filet.finance