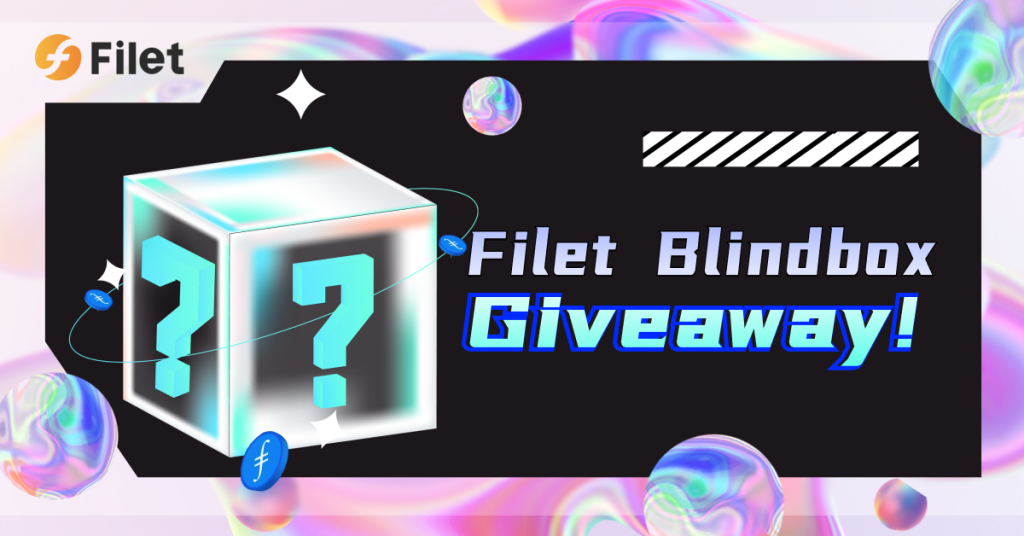 As a leader in decentralized storage, Filecoin has always been considered the core layer for Web3. With the continuous development and construction of Filecoin, we also believe that FIL will bring us good returns in future. But now, in this bear market, we HODL together and wait for the dawn!
Filet, as the decentralized Filecoin mining platform, has been introduced to the market in May 2021, giving Filecoin holders a safe and stable usage scenario for earning more FIL tokens without additional fees. Stake FIL to gain the reward from the Filecoin network.
To engage more Filecoin holders in Filet, we are launching the 15-day blindbox giveaway! With the bonus coupon in the blindbox, it can boost your Filecoin earnings everyday. ✨?
Rules:
1. Users who visit Filet website and connect to the address will get the airdrop qualification. Corresponding coupons will be automatically obtained according to the FIL balance of the address.
A. < 200 FIL will get a 5% bonus coupon
B. 200 FIL – 600 FIL will get a 6% bonus coupon
C. 600 FIL – 2000 FIL will get 8% bonus coupon
D. 2000 FIL – 5000 FIL will get a 10% bonus coupon
E. If you have more than 5,000 FIL, please contact the official admin in Telegram group or send email to contact@filet.finance
2. Duration: November 15-30, 2022, GMT
3. A single address can only get the blindbox once.
4. Open Filet (www.filet.finance), link your address, stay for a few seconds, you can get this blindbox.
5. The bonus coupon in the blindbox is only valid for 30 days.
?The right to explain the event belongs to the Filet team.
---
About Filet
Filet is a Filecoin mining power tokenization protocol that deployed on BSC and HECO network. It tokenizes Filecoin mining power and introduces it into the DeFi ecosystem to provide FIL holders with high-growth FIL staking services. The mining power and assets are completely open and transparent.
Filet is backed by one of the largest storage providers in North America. The project is open source and audited by Certik. It is safe and secure to stake in Filet.
Webiste: www.filet.finance
Telegram: https://t.me/filet_finance
Twitter: https://twitter.com/Filet_finance
Medium: https://filet.medium.com/
Email: contact@filet.finance