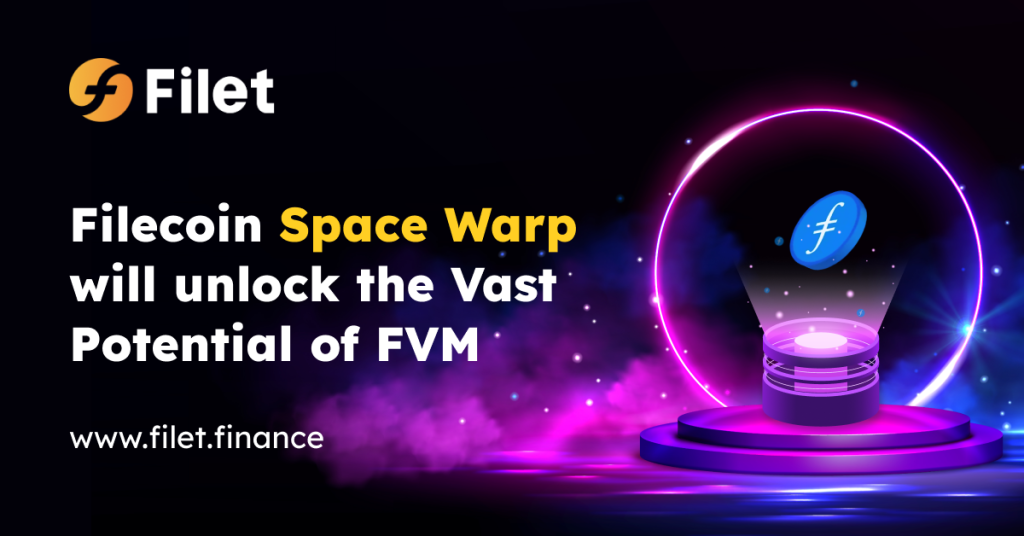 Today the Filecoin community is launching Space Warp which aims to help the builder community accelerate the development of new value-adding apps on the Filecoin network in preparation for FEVM mainnet launch in February.
Space Warp is a jam-packed program leading up to the launch of Filecoin's Virtual Machine on mainnet in Feb 2023. The program includes grants, a hackathon, a builders' leaderboard, and more totalling over $400k in FIL tokens. Be among the first to build FVM and join the community showcase at the launch party early next year.
Space Warp aims to attract teams building dApps on FVM for its upcoming mainnet launch in February 2023. It includes acceleration grants and a hackathon with more than $400k in combined prizes. Superstar teams will be enabled to build new applications that leverage the best of what FVM has to offer.
The Filecoin Network's version of the EVM is especially exciting because it will enable developers to harness the power of the trillion dollar data economy by building token-driven products and services around the Filecoin network, the largest open access data storage network on the planet.
FVM unlocks the ability to write software that automates the storage, retrieval and ultimately the transformation of data in a web3-native way – a way that reduces our reliance on the few large cloud companies that dominate the space today via Space Wrap. This will allow more users to participate in the creation and capture of value around data. Therefore, the FVM will enable more opportunities for DeFi financial flows and markets to further grow this valuable economy.
With the launching of Space Wrap, we believe that there is a bright future for Filecoin ecosystem. Soon after, smart contracts will be officially run on the Filecoin chain to serve all Filecoin holders. We are looking forward to seeing more potentials can be unlocked.
About Filet
---
Filet is a Filecoin mining power tokenization protocol that deployed on BSC and HECO network. It tokenizes Filecoin mining power and introduces it into the DeFi ecosystem to provide FIL holders with high-growth FIL staking services. The mining power and assets are completely open and transparent.
Filet is backed by one of the largest storage providers in North America. The project is open source and audited by Certik. It is safe and secure to stake in Filet.
Webiste: www.filet.finance
Telegram: https://t.me/filet_finance
Twitter: https://twitter.com/Filet_finance
Medium: https://filet.medium.com/
Email: contact@filet.finance