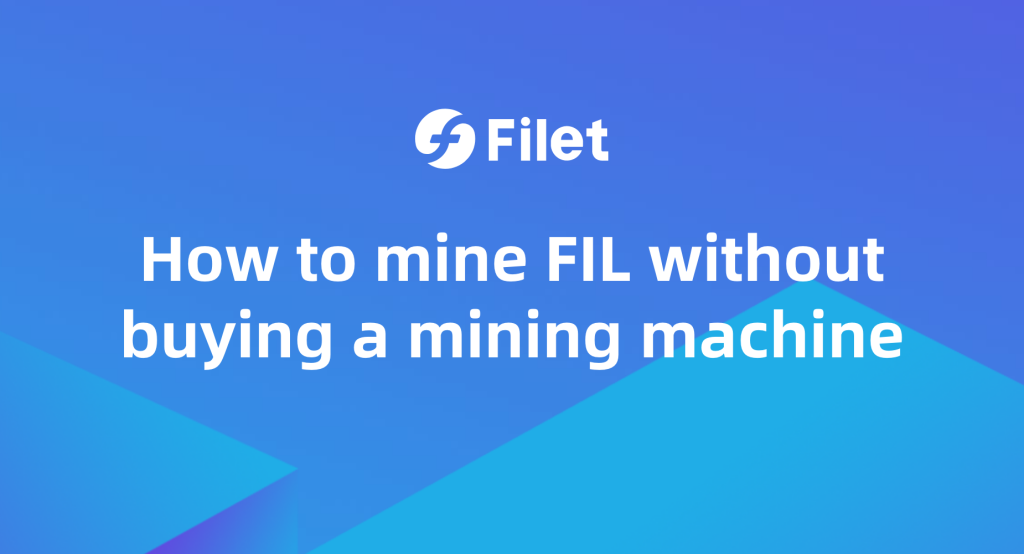 As the leading project of distributed storage, Filecoin is considered by many to be the infrastructure of the metaverse and Web 3.0, which made many investors eager to try Filecoin mining. Everyone hopes that they can seize this rare opportunity in the early stage of Filecoin's development.
However, the high investment barrier and professional knowledge requirement of Filecoin mining have turned many ordinary investors away. How can ordinary investors join Filecoin mining? Filet, a decentralized mining platform, is the answer.
In Filet, users don't need to compare the pros and cons of various mining machines or buy an expensive mining machine. They only need to stake FIL before starting mining. Filet makes Filecoin mining as easy as bank deposits. Moreover, the income of Filet mining is about 30%, which is much higher than other financial products on the market. If you already have a lot of FIL, you can go directly to Filet to stake and start your mining.
Are you concerned that the staking time is too long and that you may miss the opportunity to sell when FIL skyrockets? Don't worry! To meet the needs of different users, Filet has launched mining services with various staking periods, including current deposits that can be withdrawn at any time. After you stake, once the price of FIL rises, you can take the FIL out for trading.
The emergence of Filet has completely changed the current situation of high cost and high investment barriers in Filecoin mining and opened a door for ordinary investors to seize the dividends of Filecoin.